This years AMPS conference will be held across two Parramatta campuses of Western Sydney University, (Parramatta City Campus and Parramatta South Campus). As the campuses are more than 2 km apart, please make careful note of where to attend on which day.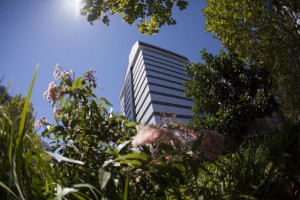 The Parramatta City Campus occupies Levels 4-6 of the office tower at 100 George St, in downtown Parramatta. AMPS will be held at this location on Monday 7 December and Tuesday 8 December.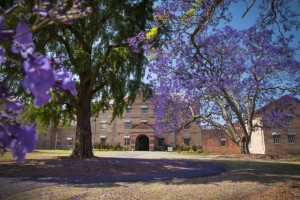 The Parramatta South Campus is a large and historic campus at Rydalmere, one suburb (and >2km) north-east of Parramatta itself. AMPS will conclude at this location on Wednesday 9 December.
| | |
| --- | --- |
| Monday 7 December & Tuesday 8 December | Parramatta City Campus (Level 4, 100 George St, Parramatta) |
| Wednesday 9 December | Parramatta South Campus (cnr Victoria Rd & James Ruse Drive, Rydalmere), Building EA. |
Getting to the Parramatta Venues
Parramatta is centrally located within Greater Sydney. We encourage you to stay in Parramatta and experience the local area – a modern, multicultural, urban centre with several historical sites.
If you need to commute to Parramatta from elsewhere, here's how:
By Train
For Parramatta City Campus, get out at Parramatta Train Station and walk 10 mins down Smith Street, or take the regular free shuttle that runs in a loop around the CBD.
For Parramatta South Campus, it is easiest to get out at Parramatta Train Station and take a bus. Alternatively take train from Central Station to Rydalmere Station (T1 Western Line) changing at Clyde Station (infrequent services – check timetable at TransportNSW.) From Rydalmere Station, walk up the steps to Victoria Road, turn left (west) and walk 10 minutes into Parramatta South Campus, entrance on left via Victoria Rd entrance. AMPS registration and Wednesday talks will be located in Building EA.
By Bus
For bus services to Parramatta, options include red Metrobus (express) services along Victoria Road. Check timetables at TransportNSW. Please note that some buses in Sydney are now prepay only so you may be wise to buy a MetroTen ticket or an Opal Card beforehand from a newsagent or convenience store. You can buy a prepaid Opal Card ($10 + top-ups) at Sydney Airport at the train ticket office near the turnstiles to Domestic Airport Station.
Parking
Parramatta City Campus: Parking is very limited within the downtown Parramatta area (pay-and-display council parking lots). If you need to park near the City Campus, in your conference bag you will find a discount parking voucher for Westfield – with valet option – which is located adjacent to Parramatta Train Station, 10 minutes walk from the City Campus. The discount voucher reduces your parking charge to $12 for the day. For valet parking enter via Campbell St (this costs an additional $10). To use the discount voucher, go to a pre-pay machine before exiting. Feed your regular ticket into the machine; your undiscounted rate will come up. Now feed your discount voucher in and your rate will then be discounted and you can pay it with card or cash.
Parramatta South Campus: There is limited parking on Parramatta South Campus, especially as building works will be underway on campus during AMPS. Park in a blue spot, and buy a pay-and-display ticket ($9). If no parking left at Parramatta South Campus, you can drive over the little bridge over Victoria Road to Parramatta North Campus and park in any yellow bay, and then walk 10 mins back to Parramatta South Campus.
Ferry
Parramatta City Campus: It is possible to catch the rivercat west up Parramatta River from Circular Quay or points west. It is scenic but it is not a short trip. For the City Campus, you would get out at the Parramatta Wharf. The City Campus is 5 minutes walk around the corner. Check ferry timetables at TransportNSW.
Parramatta South Campus: No easy direct service, and not recommended.